I am just super excited about the two places Brentan and I put offers on. I just found out that we are the highest of two bids on the little house in Redwood City that I
previously posted
about. Since it is a short sale, and there are two lenders on the house, it has to be approved by both of them. The price was originally pre-approved, but I also found out that that has expired, so it is going to take a little bit longer. I get to excercise my patience. I hope I'm just not getting my hopes up too much. I think I might be a little because I'm scheming of all the pretty things I'm going to put in that house...
I walked into anthropologie today and got some inspiration. Like these chairs and table for a outdoor patio:
Or some cute linens: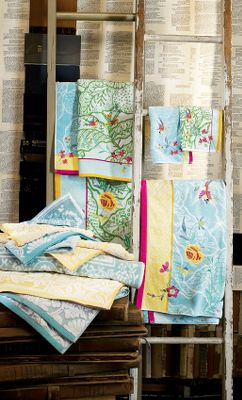 And some lanterns: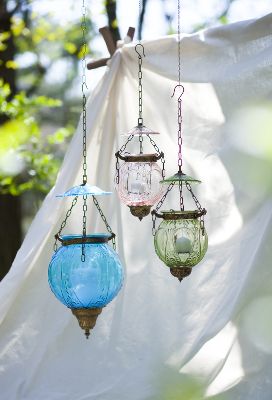 Hanging under a lush umbrella for shade: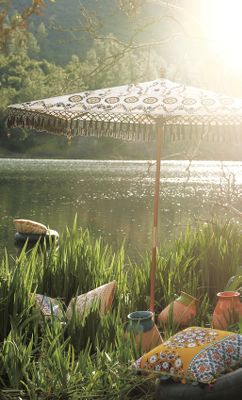 Ok, so I could put this stuff anywhere. But so cute.